How to Install New TM WhatsApp [Error Fixed]?
Some people are encountering an error because they are unable to install the latest version of TMWhatsApp. This is happening because they are not following the required steps correctly. They first uninstall the old version and then try to install the latest version, which is a mistake. Please follow the steps below carefully to avoid encountering the error again.
DOWNLOAD AND INSTALL THE OLD TMWHATSAPP FROM THE LINK BELOW:
NOTE: Old version won't work because it's expired, we are just using it to remove "app data" that is blocking the new version from installing.
NOW UNINSTALL THE OLD VERSION WITHOUT KEEPING THE APP DATA THIS TIME. (See image below, don't tick that box)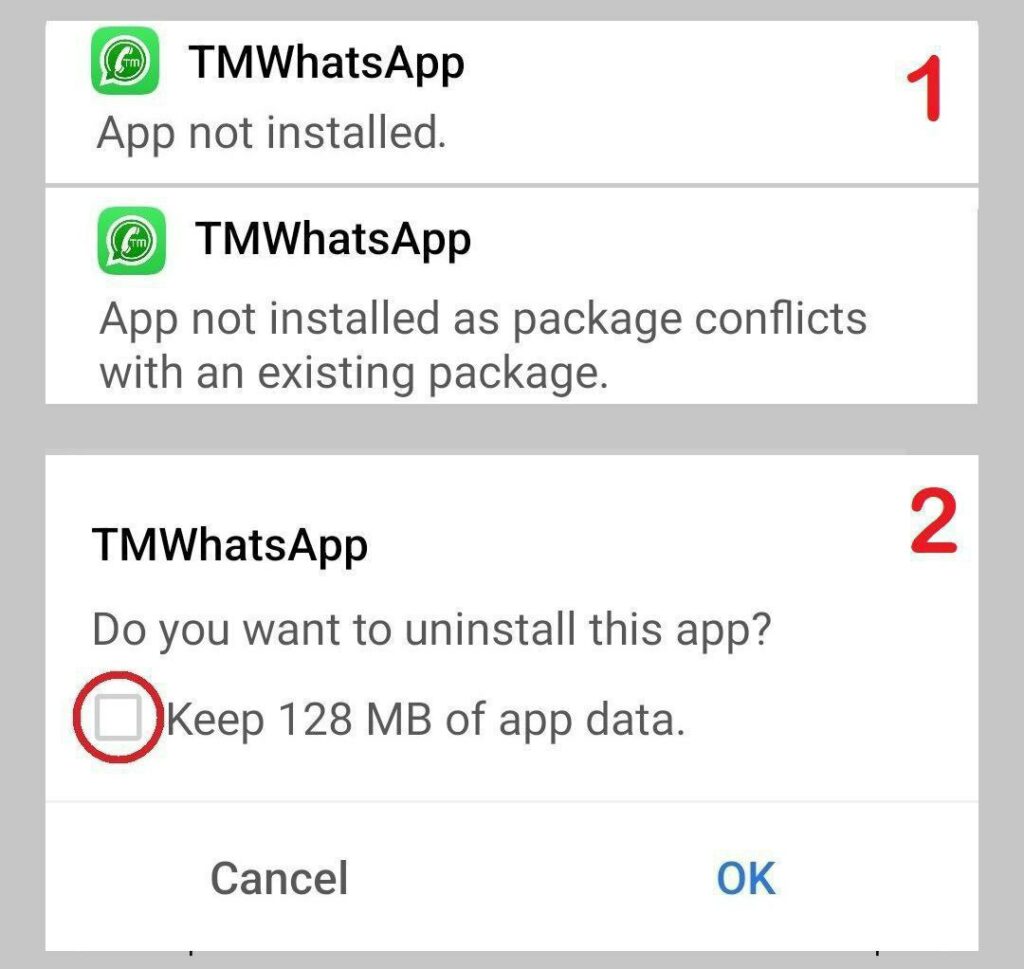 AFTER THAT ALSO DOWNLOAD AND INSTALL THE NEW VERSION FROM THE LINK BELOW:
FINISHED